May 10, 2016
The Best Art Gallery Areas in Palm Springs
Posted by: Mathew Westcott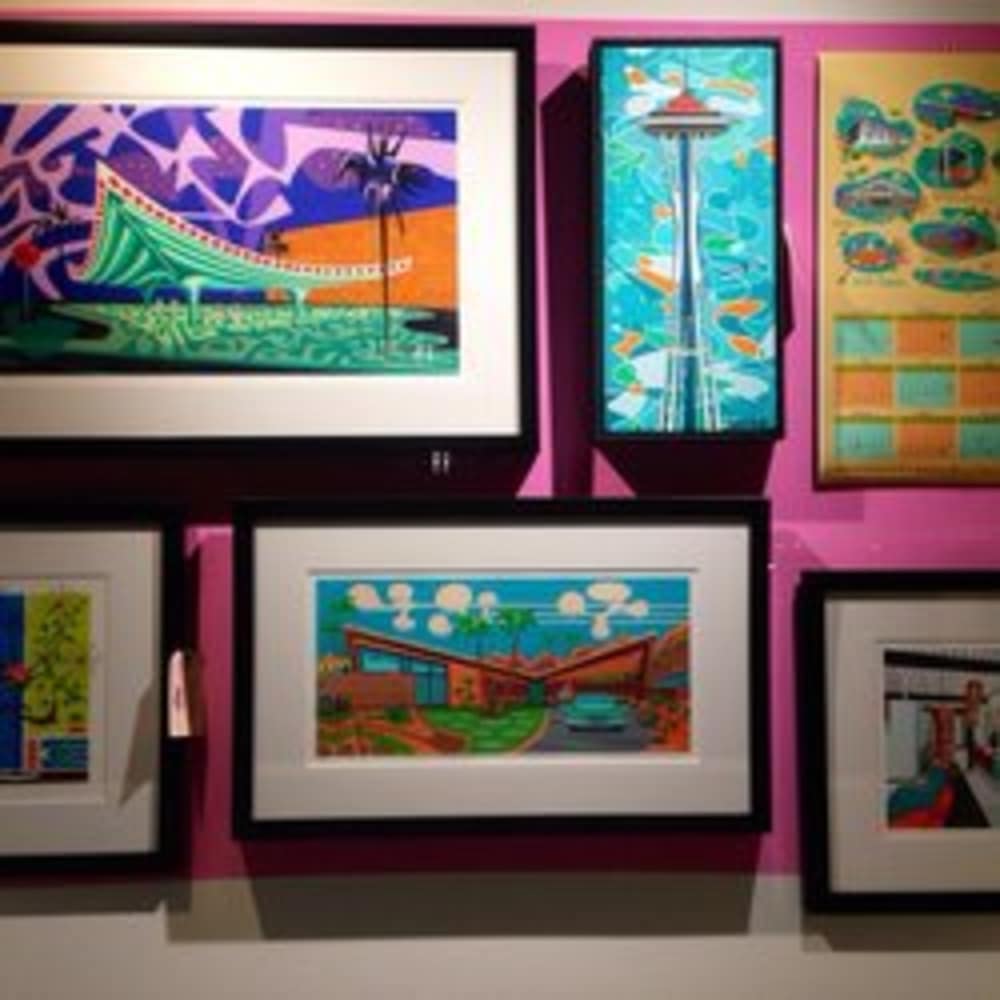 The Palm Springs area has always had a significant art culture associated with it. From early settlers who found inspiration in the rugged landscape to modern artists who showcase their work here, you will find unique art pieces in many different mediums in the art galleries of Palm Springs.
1. Uptown District
The Desert Art Center was established in 1950 and is the oldest art organization in the Coachella Valley. Its founders were dedicated to the notion that art is both a personal expression but also a contribution to the desert community through gallery and social events. Many founders of the Desert Art Center became nationally known for plein air and for capturing the beauty of the desert plants and landscape. The Art Center is open October through May from 10 am- 4 pm and is currently highlighting its "Season End Show".
M Modern Gallery is a retro inspired visual treat featuring original paintings from Chris Riccardi & Lynne Naylor. M Modern Gallery is sure to please the most discriminating mid-century modern fan as well as everyone else with vibrant colors, meticulous execution and clever subject matter.
Renegade Art Gallery is committed to bringing fresh cutting edge affordable art to everyone by utilizing a silent auction model allowing more patrons to purchase fine art at affordable prices. Saturday evening often features a live performance piece staged by the resident artists.
2. Downtown District
The Palm Springs Art Museum is the only major art museum located between Los Angeles and Phoenix. Its permanent art collection contains 19th, 20th and 21st century works highlighting several art styles including: contemporary California art; classic western & Native American art; Mesoamerican, Mexican and European modern art; glass studio art; American mid-twentieth century architecture and American photography. For the budget minded, free admission is offered every Thursday from 4-8 pm and the second Sunday of each month.
Cilantro Gallery is a unique art and jewellery gallery where all your senses will be delighted by whimsical creations. Do not miss the opportunity to visit one of the most original art gallery in the valley. It will put a smile on your face and transport you to a world of happiness and imagination.
Gallery 446 was inaugurated in August 2010 as a Contemporary Art Gallery by Dimitri Halkidis, visionaire world-traveler and renown photographer. Once nestled in a modern, architectural building, designed by famous Palm Springs architect Donald Wexler, Gallery 446 is now developing even larger and bigger online, and with local programs such as juried competitions, curated events, and pop-up shows in Palm Springs and Los Angeles.
3. Backstreet Art District
The Backstreet Art District is a must-see destination for all art connoisseurs with a wide variety of pieces and mediums from artists both local and international.
Artize Gallery is a contemporary art gallery whose works' appeal is broad as it follows a spectrum from playful to sophisticated. The artists at Artize vary from emerging to established, self-taught to formally-educated whose work has been inspired by a variety of influences and is created in various mediums. Their artists inspire first-time buyers and avid collectors alike because of their ability to capture what cannot be defined.
Studio D showcases the work and studio of Downs' with a crisp and minimal feel. The pristine white walls and concrete floors lend the space an industrial energy and provide an excellent atmosphere for contemporary art. Studio D creates a calm and ascetic atmosphere that appeals to artists and art-lovers alike.
Elena Bulatova Studio & Gallery is one of the premier destinations in Southern California specializing in cutting-edge international contemporary art in all media for both the savvy collector and for those newer to the art world. Elena Bulatova is well recognized around the world for her mixed-media paintings and abstracts, use of color, and large scale installations.
Relax & Unwind at POSH Palm Springs Inn!
Make the most of your art discovery in the beautiful desert town of Palm Springs, California by staying in the most welcoming accommodations possible! POSH Palm Springs Inn is a comfortable bed and breakfast located in the heart of Palm Springs that offers clean, well-appointed rooms where POSH is redefined as PersOnable Service & Hospitality. Explore the many other attractions of the surrounding town or unwind in a lounge chair during our poolside happy hour. You're guaranteed to love what we have to offer, so check our availability online and book your stay today!